Sponsored
Caraway Is At It Again…
If you're a reader of The Get Well, you'll know that we are huge fans of Caraway's cookware. We first fell in love with them over two years ago, and since then we've gone so far as to say their induction-safe, non-toxic pots and pans single-handedly brought back the joy in cooking and frankly, are just better than other cookware.
We're not the only ones. Caraway's cult-following is so cuckoo-for-cookware that the full set sold out 15 different times last year! Then a few months ago, they launched their bakeware set, and of course, those sold out immediately. Thus, we couldn't contain ourselves when we heard that everything is back in stock (at least for now). We simply had to share the good news.
That's right, not only are all the Caraway products back in stock, but they are also offering $150 off all of their standard, cookware and bakeware sets. If you aren't familiar with Caraway, let us walk you through why this will be your new favorite kitchen addition.
They're Beautifully Designed
The set comes in a variety of gorgeous colors and each piece is finished with a shiny ceramic non-stick coating. We love leaving them out on the counter (they come with a storage rack that fits perfectly on the countertop) to show off to guests. We've never received more compliments on anything than we do on our Caraway sets!
They're Non-Stick AND Non-Toxic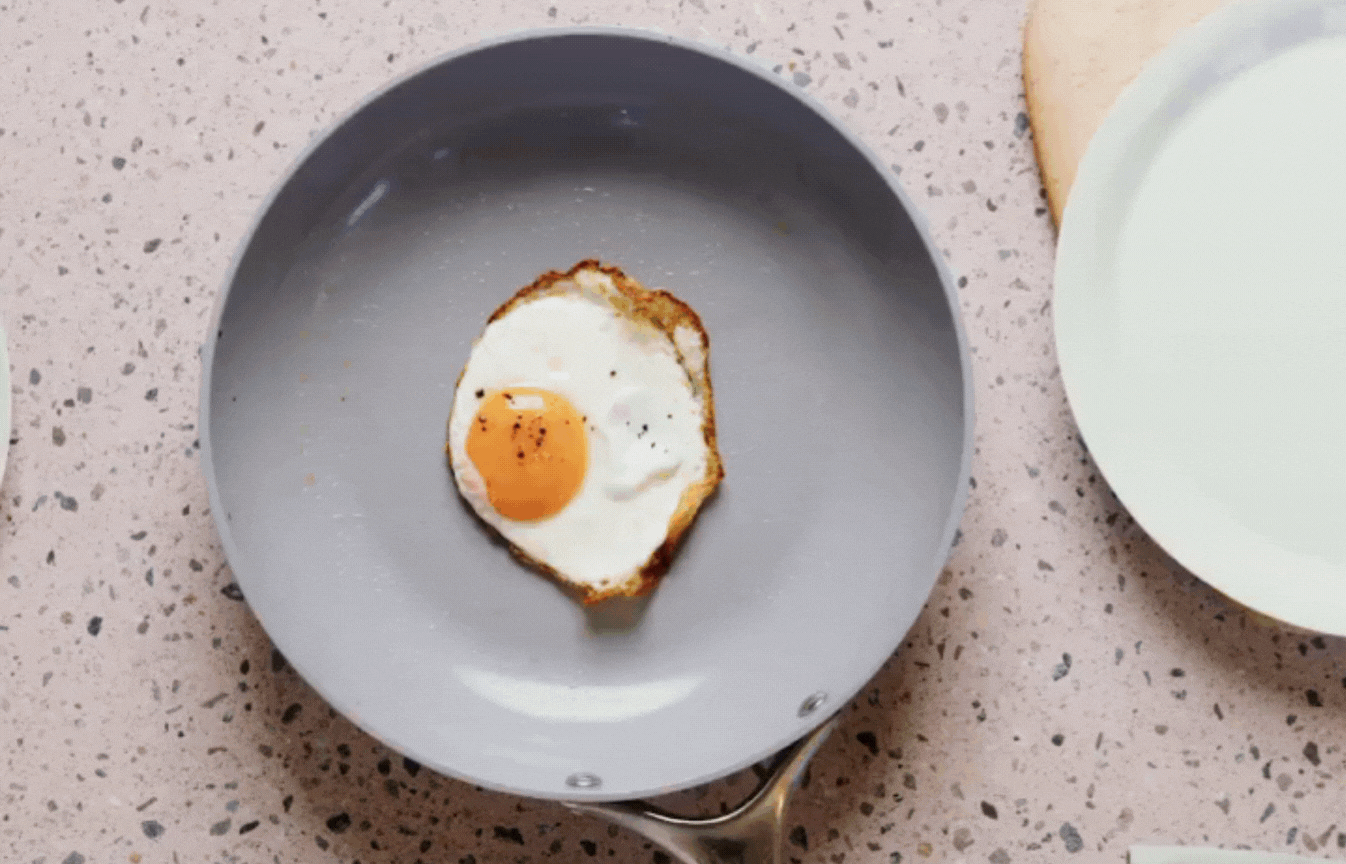 A lot of cookware brands claim to be non-stick, and sure — with enough oil — they are. But we've never met pans as non-stick as Caraway. From eggs to veggies to sauces, NOTHING sticks to them. Another area those brands fall short of is that their "non-stick" cookware is full of toxic chemicals like Teflon, which can leach into your food and the air while cooking. Not only is Caraway's cookware non-stick, but completely free of toxic and potentially hazardous chemicals.
They're Incredibly Easy to Clean
These pots and pans are SO easy to clean. Everything slides right off with just a little soap and water… no scrubbing required! The non-stick surface is so slick that we don't mind cleaning up after dinner now because it takes virtually no effort. 
They Make Cooking Joyful
We've always sorta enjoyed cooking, but now with Caraway, we LOVE it. These pots and pans are easy to handle, they distribute heat evenly within the pan, and the quality of the product is top-notch. You can tell they are designed with functionality in mind. These pots and pans make the whole cooking experience much more enjoyable. We swear food even tastes better when we use the set!
They Keep the Kitchen Organized
The Cookware Set and The Bakeware Set include a magnetic storage rack for the pots and pans and a hangable canvas holder for the lids — which means no more clattering around in the cabinet with lids falling out every time you try to take something out. Everything stays clean, organized, and stress-free!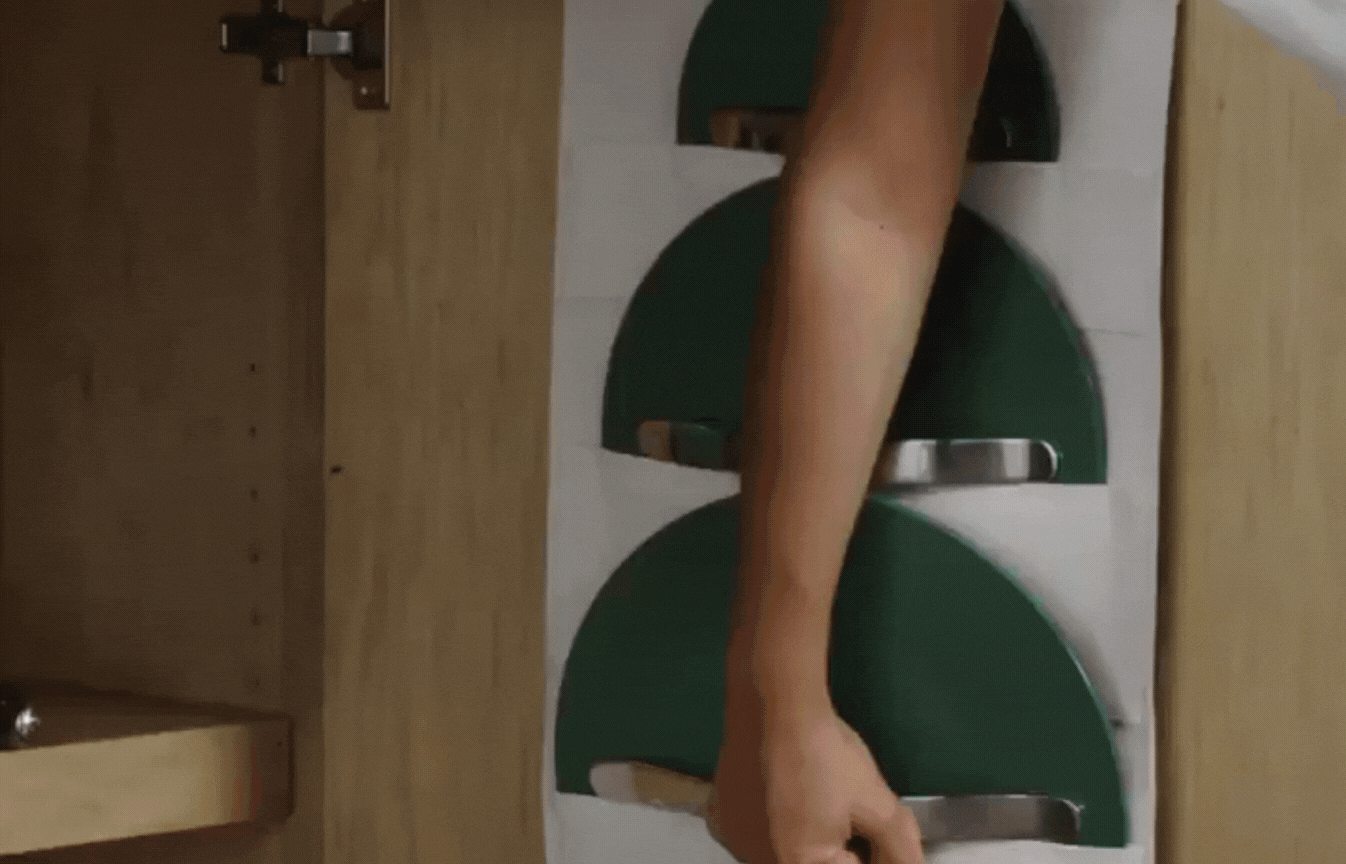 Caraway continues to blow us away with how well their products work, how beautiful they are, and how great the quality is. The extra perks like the storage set (and the two surprise trivets they send) complete the cooking experience and make it so much easier, cleaner, and more enjoyable.
The only issue with Caraway's cookware is that it's so hard to get your hands on. Luckily you still have time to order a Cookware Set and Bakeware Set (and save a bunch of money at the same time)!