Sponsored
Caraway: a Better Way to Say "I Love You."
For as special as moms are, we seem to always fall back on the same gifts for their special day. Candles, flowers, chocolates… sometimes just a Hallmark card. But shouldn't the one who literally gave you life deserve more than just "the thought that counts?"
This year, the internet's favorite brand of home kitchen essentials is giving you the chance to gift your mom something she'll cherish forever: Caraway's Cookware and Bakeware Sets. Thoughtfully curated, non-toxic, and downright beautiful, these sets really raise the bar on Mother's Day love.
They're also always-sold-out. (Seriously, it's happened like 15 times.) But lucky for you, Caraway just restocked their iconic sets just in time for you to show that, although the thought counts, a brand new, show-stealing set of kitchen essentials counts for way more.
Editor's Note: Mother's Day will be here sooner than you think! In honor of mothers everywhere, Caraway is having a major sale event where you can unlock up to 20% off select styles. Caraway cookware for less? Yes, please! 🙋‍♀️ 🍳
What is Caraway, and Why Would My Mom Care?
If you're a reader of The Get Well, you'll know that we are huge fans of Caraway. We first fell in love with them over two years ago, and since then we've gone so far as to say their induction-safe, non-toxic pots and pans single-handedly brought back the joy in cooking and are among the best cookware you can find.
But we're not the only ones who can't get enough of Caraway. Their cookware is so highly sought-after that it sold out a whopping 15 times in 2021, and they've been featured in big publications like Refinery29, Architectural Digest, Oprah Magazine, and more.
Fortunately, Caraway has fully restocked everything just in time for Mother's Day this year, and they've also recently launched two brand new, limited edition collections to complete any mom's aesthetic: the Copper Collection and the Iconics Bakeware Collection. These sets are both back in stock and $150 off right now. If you aren't familiar with Caraway, here are our top 5 reasons why that's a big deal.
1. Gorgeous, Sleek Design
Caraway's bakeware and cookware come in a variety of vibrant colors and each piece is finished with a shiny ceramic non-stick coating. From subtle cream to bright marigold yellow, there's a color for any and every kitchen.
You may have to warn your mom to prepare for all of the compliments she'll get. These sets are so chic that she'll want to leave them out on the countertop to show off to guests (although the thoughtfully-designed storage racks fit perfectly in a cabinet or pantry too).
2. Non-Stick AND Non-Toxic Cooking Surface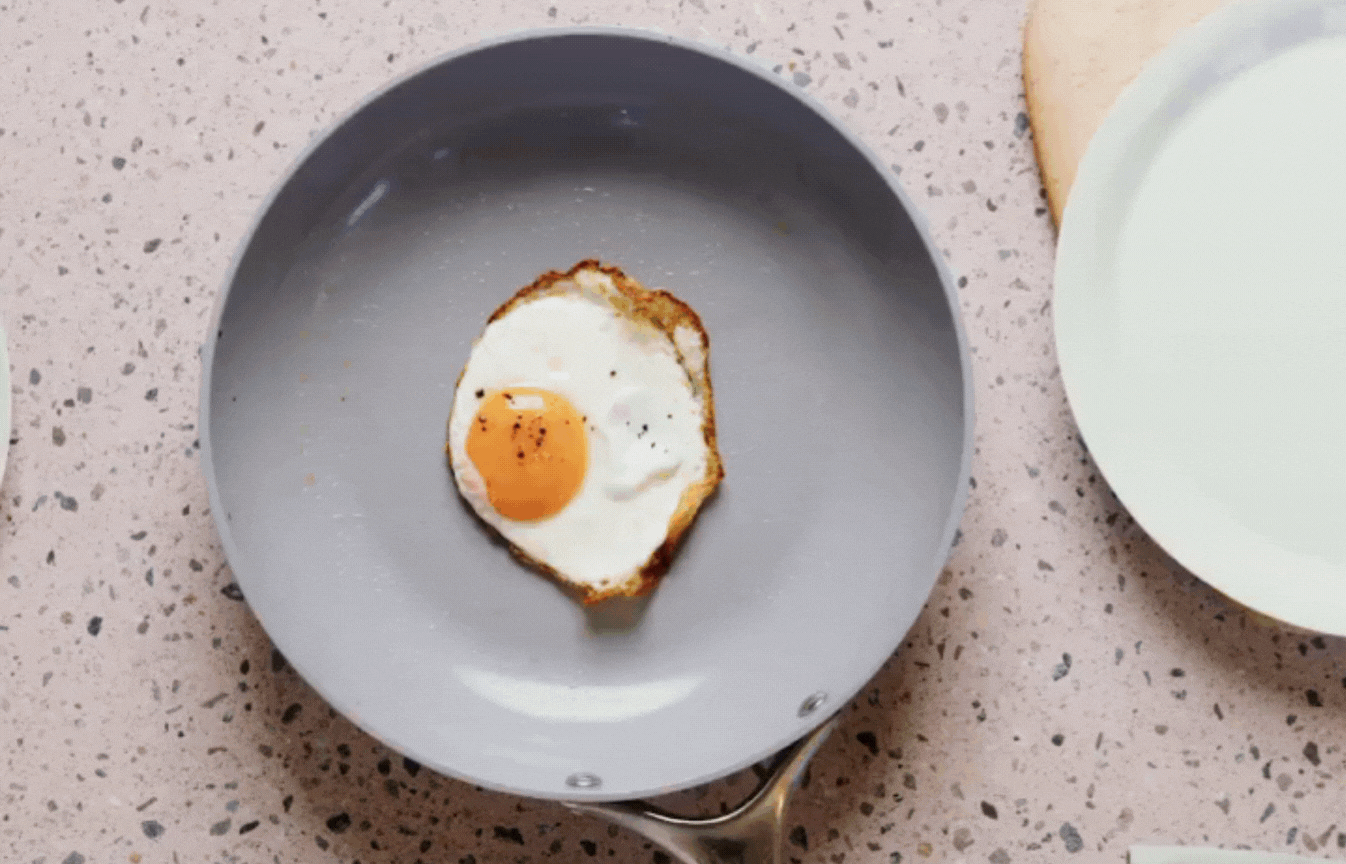 A lot of cookware brands claim to be non-stick, and sure — with enough oil — they are. But we've never met pans as non-stick as Caraway. From eggs to sticky sauces and chocolate chip cookies, NOTHING sticks to them. Another area those brands fall short is that their "non-stick" products are full of toxic chemicals like Teflon, which can leach into your food and the air while cooking. Not only are Caraway's products non-stick, but completely free of toxic and potentially hazardous chemicals.
3. "Cleaning Up" Just Means a Quick Rinse
Caraway's cookware and bakeware pieces are unbelievably easy to clean. All it takes is a quick rinse with warm, soapy water and a once-over with a sponge (if that, sometimes). The non-stick surface is so slick that cleaning up after a meal takes virtually no effort, which is yet another reason to gift this set to mom (she's cleaned up after you enough in her life).
4. There's a Color For Everyone's Vibe
Caraway's kitchenware makes cooking fun again, in no small part because it brings just the right pop of color to the room. To any room. Seriously—including the two most recent color drops, there are 13 different color ways to choose from.
Have a glam and golden mom? Try out the Iconics Collection with gold hardware. Think your mom is more classic and timeless? Give the Copper Collection a go with its matte colors and copper hardware. Is your mom's aura bright and shining? Try the Marigold cookware set. The list goes on and on. The point is that, if there's a vibe, there's a color for it. But Caraway doesn't just look good—it performs at an elite level, too.
5. A Storage Solution You Can Actually Count On
Unless your mom went through a Marie Kondo phase, her cookware cabinet is probably stuffed to the brim with assorted pots, pans, and lids that she hasn't used in years. Thanks to Caraway, she can kiss that clutter goodbye—both the cookware and bakeware sets include magnetic storage racks that keep everything clean, organized, and stress-free. The cookware set even includes a canvas lid holder that can be hung up on any cabinet or wall.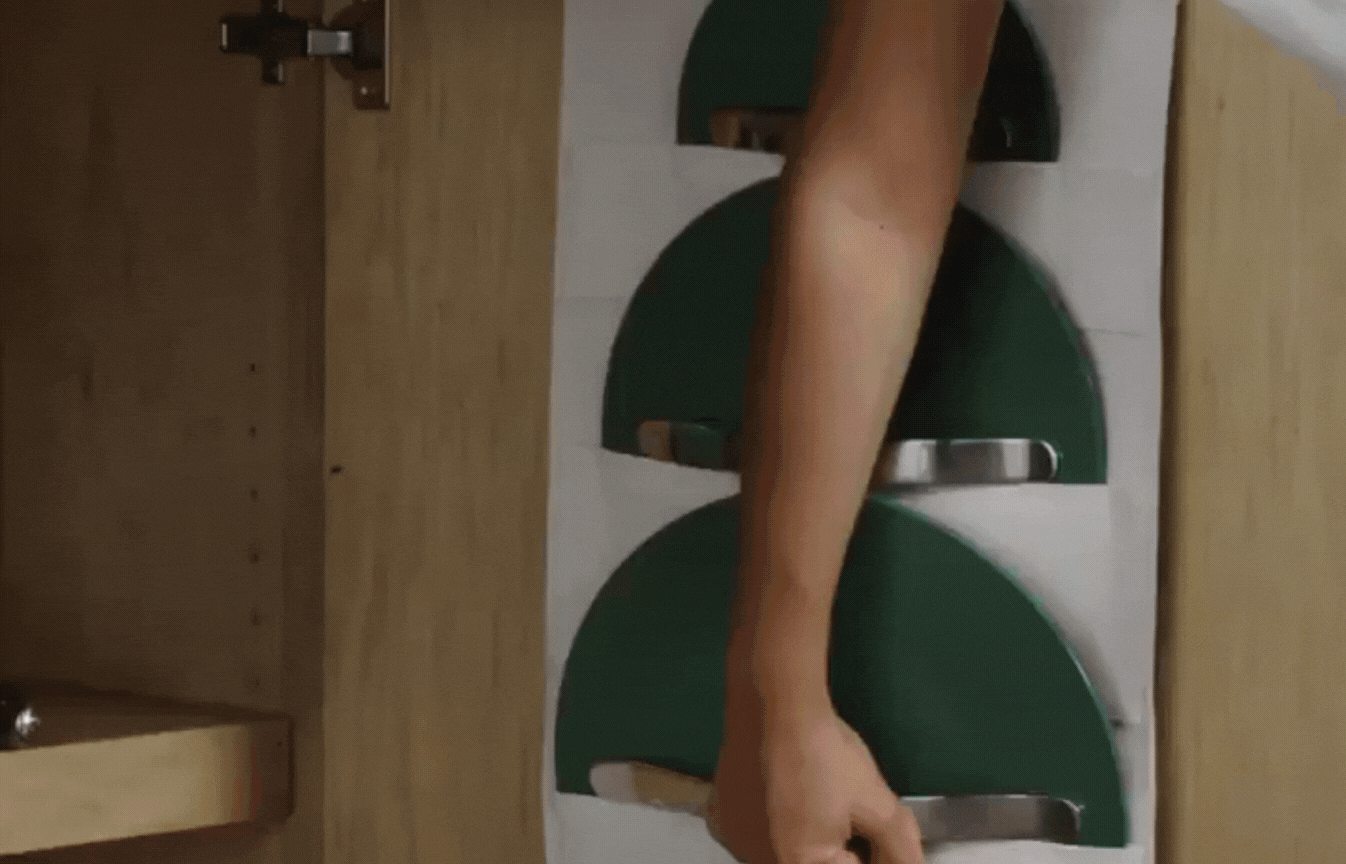 Here's the Bottom Line.
Caraway continues to blow us away with how well their products work, how beautiful they are, and how fantastic the quality is. The extra perks like the storage (and the surprise trivets they send) are just the cherry on top. If you want to give your mom something truly special this year, look no further than Caraway. It really is the ultimate Mother's Day gift.
Don't miss your chance to show your mom what she really means to you this year, with a set of the best cookware or bakeware in the game. (And act fast, before it's too late.)