The Get Well is reader-supported. When you buy through the links on our site, we may earn a commission.
Belly, Belly, Belly…
No, I'm not talking about the main character of The Summer I Turned Pretty, I'm talking about my literal belly (you know, the one that digests my food and makes a damn good pillow for my dog). As much as I love my belly for what she does for me, she's changed. My "woman body" recently came in, and my belly started to hold on so desperately to fat that it felt like betrayal. 
I tried everything—dedicated exercise, healthier eating, celery juice every morning, cutting out alcohol—but nothing was helping me get rid of my stubborn belly fat. Late nights spent researching how to drop a few pounds were consuming me, but that's when I came across Lemme Burn, the latest product from Kourtney Kardashian's supplement brand, Lemme.
The website claims Lemme Burn was scientifically formulated to help activate your metabolism, shrink belly fat, and support healthy body composition. That all sounded great, but could it actually bust my belly fat? I decided to find out, and a month later, I'm singing Lemme Burn's praises.
So You're Telling Me Kourtney Kardashian is Responsible For the Most Effective Metabolic Supplement on the Market?
Yes, that's exactly what I'm telling you. I was skeptical too, but I was also desperate, and Lemme has a great reputation for efficacious supplements. I mean, just look at the reviews for Lemme Burn:
In my experience, celebrity-owned brands usually don't put their money where their mouth is when it comes to making actually effective products, so I did my due diligence before dropping $40 on a bottle of Lemme Burn (actually, $34—I signed up for the subscription to get 15% off).
I was impressed from the get-go. Lemme Burn was made with clinically-studied ingredients and scientist-formulated recipes, but on top of that, it's:
Vegan
Gluten-free
Free of artificial sweeteners & colors
Non-GMO
Bottled in planet-friendly packaging
These high standards are extended to all of Lemme's products, encompassing an extensive range of gummy vitamins, tinctures, and capsules. Admittedly, they sold me on the quality of their products, so let's dive into why Lemme Burn really works.
Ingredients That Ignite the Fire
First things first, this supplement is safe. Super safe, actually. Lemme Burn is all about reinforcing healthy weight loss–it's not some pill that's going to make you lose 20 pounds in two weeks, which is without a doubt unhealthy (and definitely not feasible).
What Lemme Burn does is act as an activator for your metabolism and a support system for your fitness goals. This 60-capsule bottle contains 30 servings and includes a whole host of ingredients that help scorch your belly fat:
Actiponin® Gynostemma Extract: This highly concentrated plant extract helps activate AMPK enzyme responsible for fat burning in your cells. As we age, AMPK levels decline and can cause the accumulation of belly fat. The Actiponin in Lemme Burn has been to promote youthful AMPK levels. It has also been clinically-studied to support fat burning, healthy cellular metabolism and a decrease in weight, body fat and waist circumference.
Green Tea Extract: Boosts metabolism and combats oxidative stress with its potent polyphenols, notably epigallocatechin-3-gallate (EGCG), a robust anti-aging phytonutrient extensively researched by scientists. In Lemme Burn, the green tea is standardized to contain 98% polyphenols and 50% EGCG.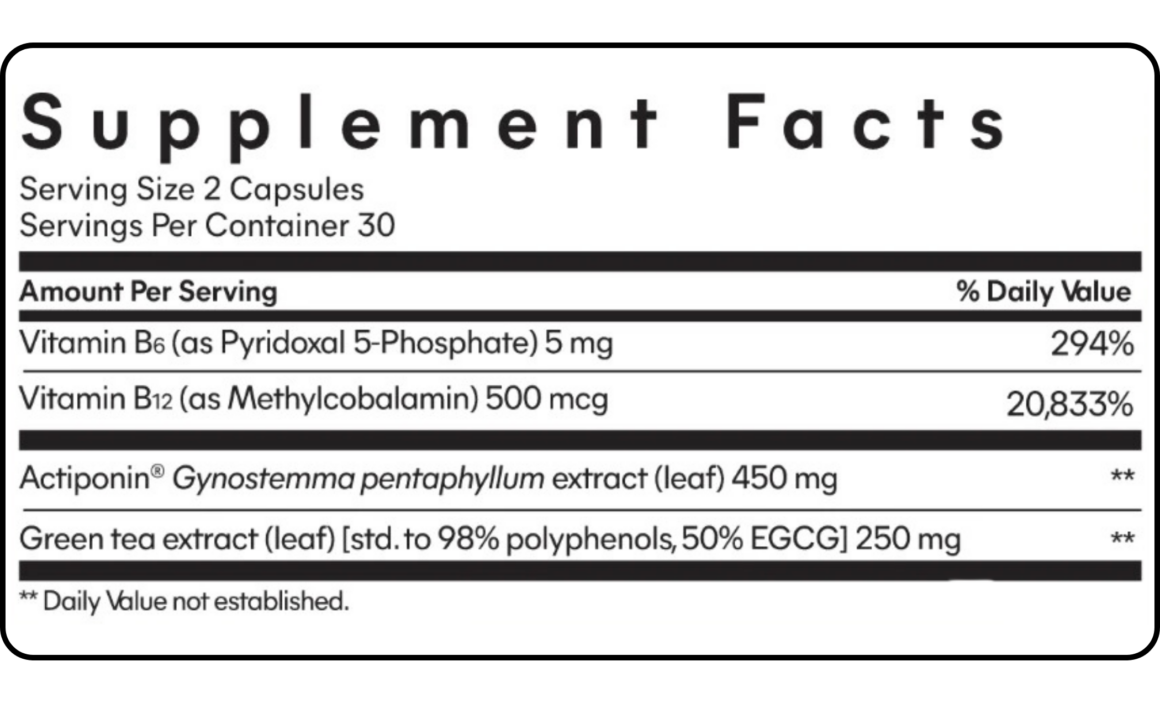 Vitamin B6: A vital B-complex nutrient that aids in energy metabolism and the production of neurotransmitters crucial for brain health. It also plays a role in maintaining a positive and balanced mood. Lemme Burn uses the most active form of B6 called P5P for optimal results.
Vitamin B12: A crucial B vitamin that assists in the conversion of food into energy, fosters energy metabolism, and enhances cellular energy levels. Lemme Burn employs the active, methylated variant of B12 for optimal effectiveness.
Wait, What's AMPK?
Now, this was the most interesting thing about Lemme Burn. I had no idea what AMPK is (or that I had any), and learning about how Lemme Burn activates AMPK was the ultimate sell for me.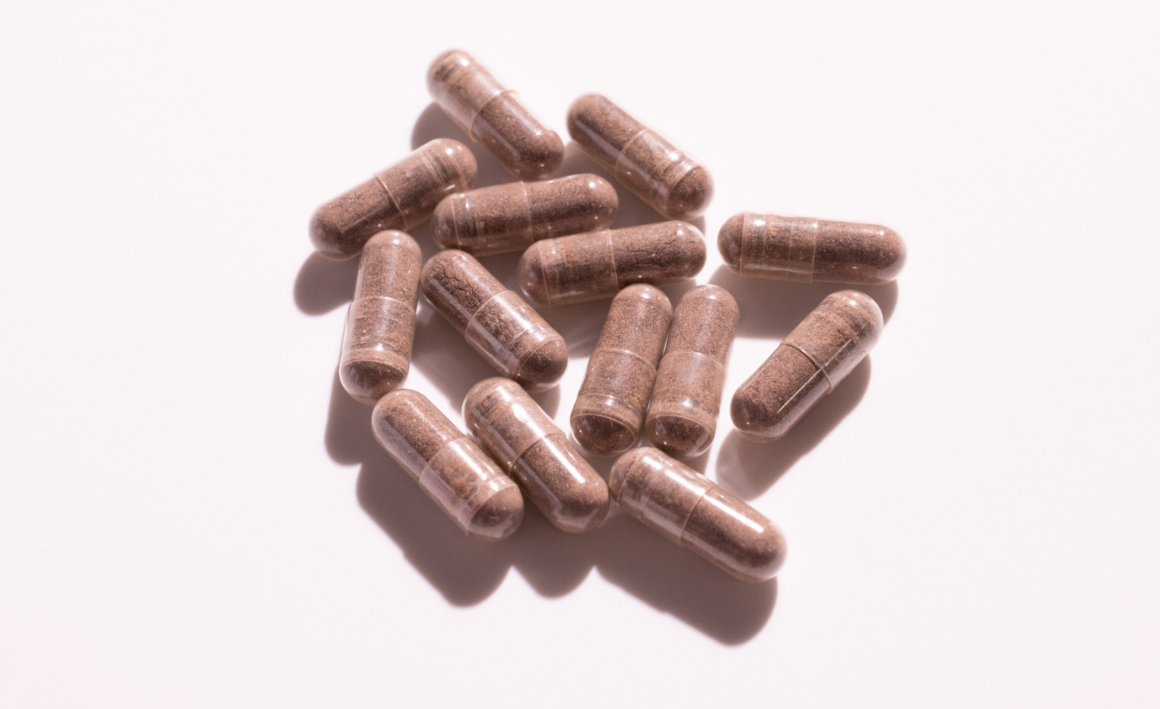 AMPK is an enzyme present in every cell within your body, directing cells to cut it with the fat storage and initiate its conversion into energy, primarily focusing on the abdominal region. As time passes, reduced AMPK levels can result in the buildup of undesirable belly fat and may even influence changes in appetite and feeling full.
Basically, AMPK is super important for fat loss, and the fact that Lemme Burn targets this enzyme directly is not only really cool, but also really effective.
So Much More Than Weight Loss
When I started taking Lemme Burn, I had one mission–see a reduction in the size of my belly. And a month in, I'm loving the results. I definitely have a few pounds to go, but I've been seeing better progress from my workouts and eating habits after one month of Lemme Burn than I have in the last six months.
When I started taking these capsules, I had no idea that energy and motivation were on the table too. Not only have I been powering through full workouts without taking pre-workout, but my hunger levels are also feeling more regulated (as a lifelong snacker, being hungry at normal times has been a godsend).
Two capsules a day have given my war against belly fat a major boost. I've noticed a difference in my mind and body, and in turn, my confidence. I feel less sluggish, food doesn't control my mind, and I'm just enjoying life more (which, if I'm honest, is always the main priority).
I don't have to think about how to get my body to listen to me—Lemme Burn talks to her for me, enhancing my exercise and diet routines for optimal results.
Bye-Bye Belly Fat, Hello Lemme Burn
I'm so excited to continue using Lemme Burn. If just four weeks could make me feel and look this way, I can only imagine what will happen after 12 (or 30…or 52). Taking the capsules fits so seamlessly into my morning routine, I don't see myself stopping anytime soon.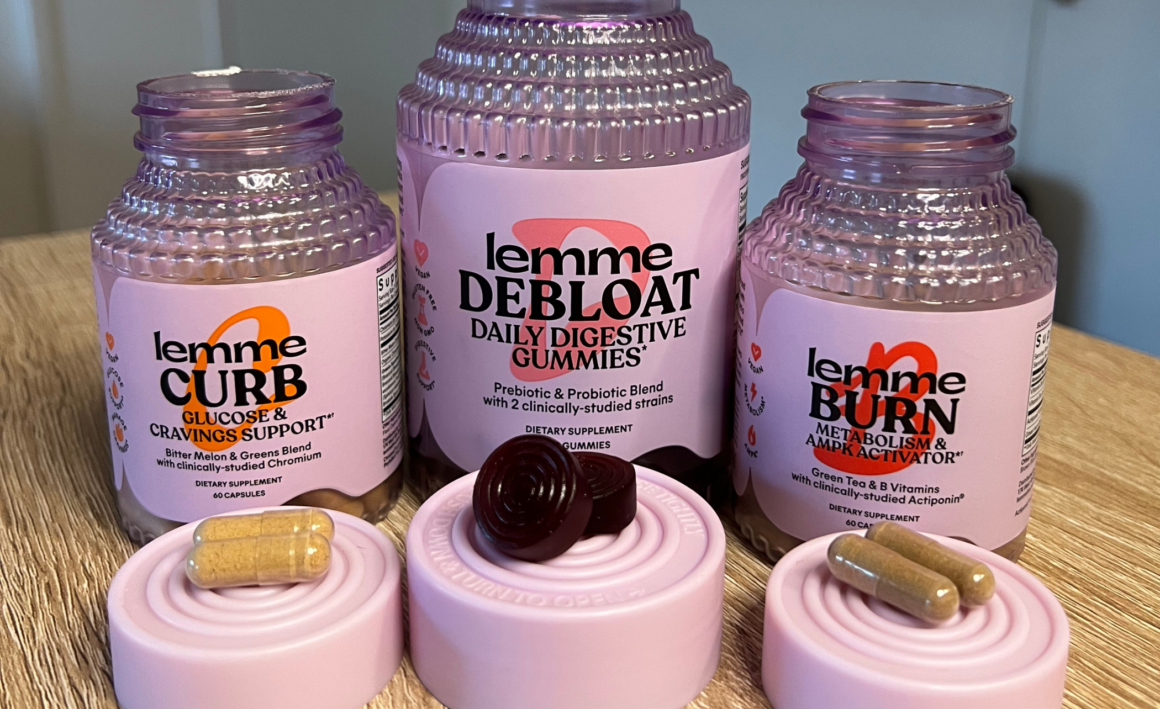 Lemme has more than a dozen products available on their website—from Lemme Curb, which is formulated to help regulate your blood sugar and reduce cravings, to Lemme Debloat, which is packed full of digestion-supporting probiotics. You can even Build Your Own Bundle to get $10 off your order (or $15 off a subscription).
If you're looking for a product that supports your weight loss journey in a HEALTHY way, I could not recommend Lemme Burn more.