Sponsored
They say the holiday season is the most wonderful time of the year…
If you're like me, one of your favorite parts about the holidays is the massive sales on everything you've been waiting all year to buy. By timing big purchases juuuust right, I save hundreds every year on gifts for my family…and this year I hit the jackpot by snagging 15% off from my favorite bedding maker, Buffy.
If you've never tried Buffy sheets before, they're a combination of ultra-breathable meets extra soft—kind of like what I imagine sleeping on a cloud feels like. Plus they're sustainable to boot, using only the best materials and practices to manufacture their bedding.
While I originally went to pick up their highly coveted Cloud Comforter + Breeze Duvet combo, the deals were so good I ended up buying new sheets and pillows for myself and all of my kids. Literally everything on the site is on sale, making this one of my favorite holiday deals yet.
So if you've been waiting for the right deal to invest in better sleep for the whole family, this is your chance. And if you're someone who's just now hearing about Buffy, let me clue you in on the secret to sleeping in luxury. 
Editor's Note: It may not be the holiday season right now, but Buffy is still dishing out some serious sales. Right now, you can get 20% OFF SITEWIDE. With Buffy, it's the most wonderful time of the year, year-round. 🛏
Why I Love Buffy Bedding
Buffy is an award-winning bedding company that applied 30 years of expertise in the textile industry to create a line of ultra-soft, sustainably-produced sheets, comforters, and pillows.
Buffy is no stranger to glowing five-star reviews. The brand is best-known for their proprietary temperature-regulating eucalyptus bedding, which consistently beats out the competition in head-to-head trials due to its softness, moisture wicking ability, and hypo-allergenic qualities.
What makes it all the better is their premium bedding all comes at a very reasonable price point and eco-friendly production standards. Everything Buffy makes is cruelty-free and made with ethically-sourced materials.
But why I love Buffy is because as a lifelong hot sleeper with sensitive skin, Buffy's bedding was the only I've found that is both non-irritating and supremely breathable. It turned my bed from an itchy and sweaty mess into a luxurious fluffy haven I look forward to jumping into all day.
If you're not sure where to get started on your Buffy journey, here's a crash course on their most popular products:
Breathable Eucalyptus Sheets
Hot sleepers will understand the pain of going to sleep cold, only to wake up hot and throwing off sheets in the middle of the night.
Buffy solved this problem by making bedding using TENCEL lyocell fiber— a porous material made from the pulp of the eucalyptus tree that's silky and softer than cotton, but also incredibly breathable. Unlike cotton, eucalyptus wicks away heat and moisture rather than trapping it inside—keeping you cool all night.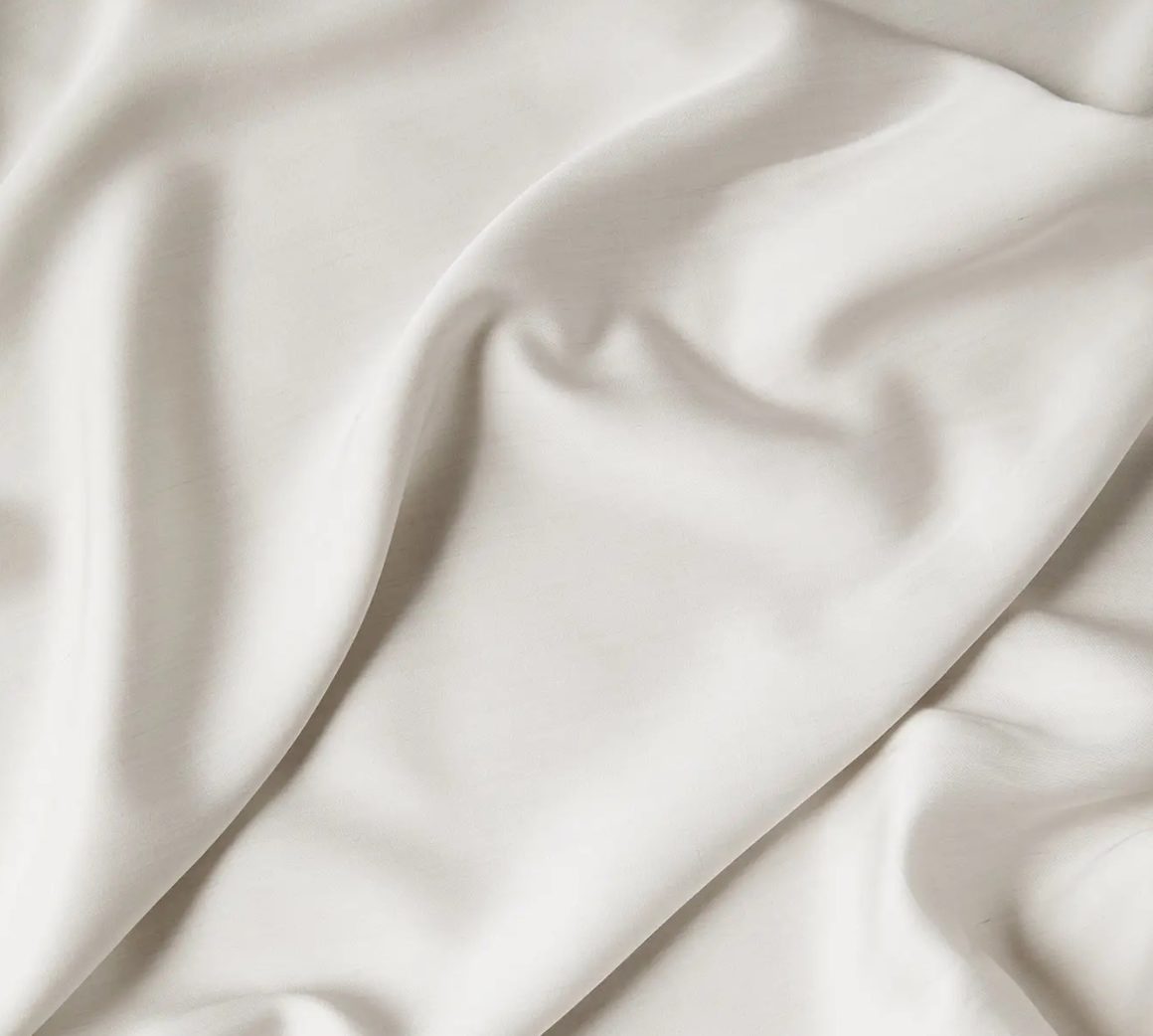 Aptly named the 'Breeze' product line, you can pick up a bundle that comes with a fitted sheet, flat sheet, 2 pillowcases and duvet cover—or get any of the items individually.
Ultra-Soft Comforters
Buffy took the same premium, breathable materials from their sheets and used them to make two award-winning comforters: the Breeze Comforter and the Cloud Comforter.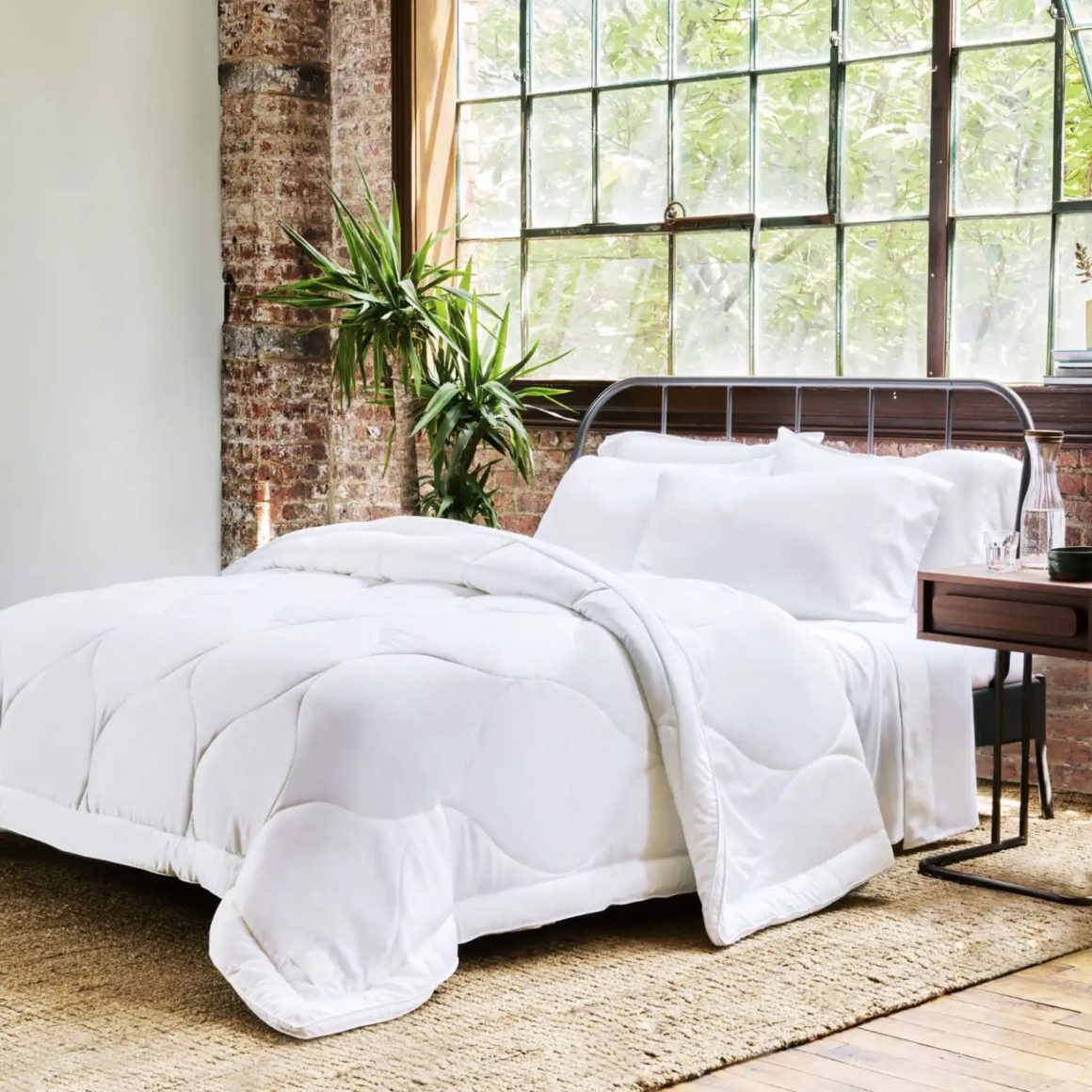 Unlike traditional comforters which tend to run hot (and are often made with animal feathers), Buffy's comforters are both heat regulating and 100% cruelty free. The Breeze is light and airy—perfect for those who sleep hot or live in warm climates. The Cloud is an all-weather versatile comforter—filled with marshmallowy soft GRS-certified recycled fiber.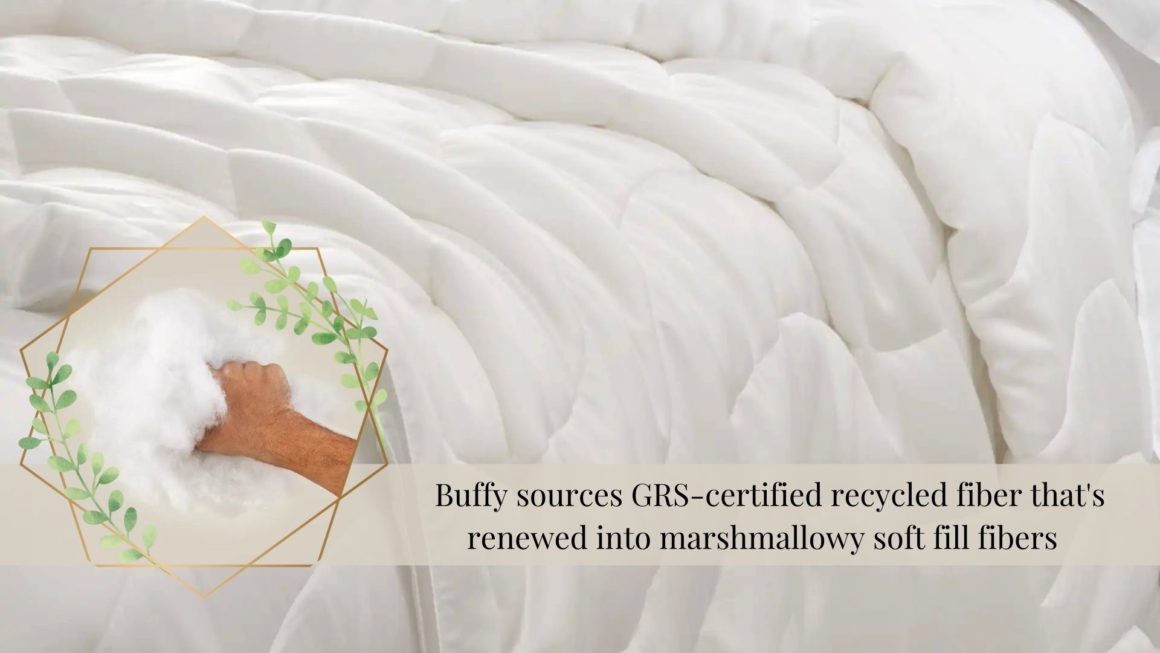 Both comforters are encased with the same thermal regulating TENCEL we love in Buffy sheets. making them perfect for people who want the heat of a comforter—minus the night sweats.
Huggable Pillows
Buffy's super-soft pillows are designed to provide the support of synthetic memory foam, with the cooling properties of natural plant material.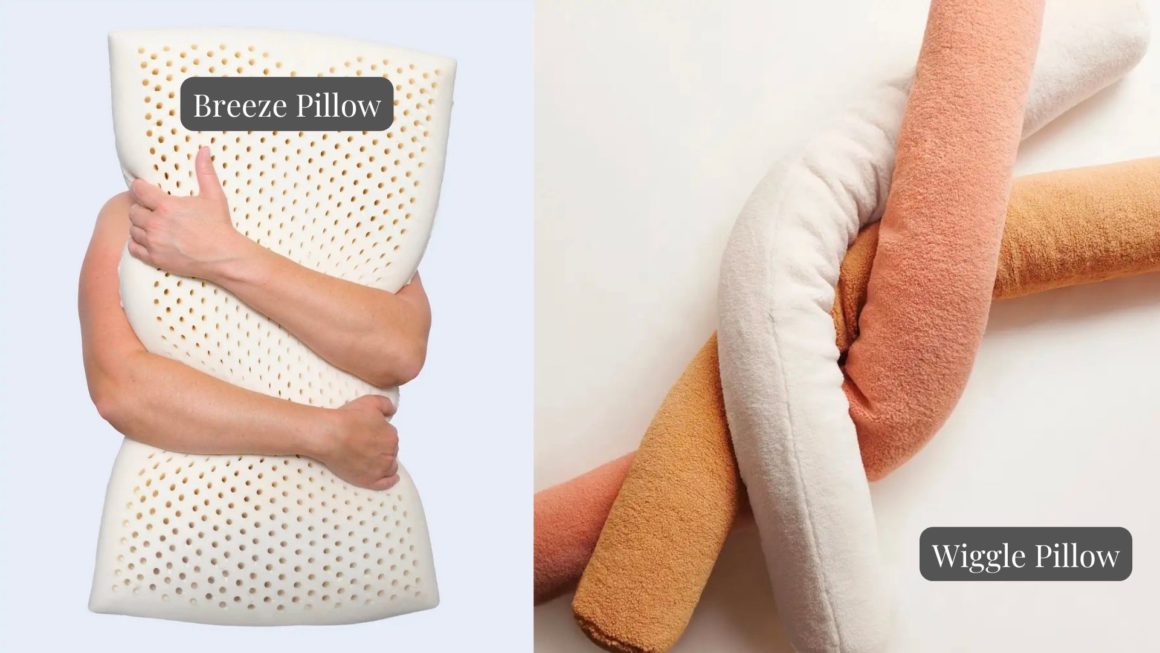 All of Buffy pillows are encased in a washable, moisture-wicking TENCEL fabric cover. Choose between the 'Breeze' pillow made with 100% sustainably sourced latex, or pick up the twistable 'Wiggle' pillow for easy lumbar support on the couch or anywhere else you need a little extra cushion. It's perfect for anyone with back pain or mothers-to-be.
Save 15% or More While Supplies Last
If you've gotten this far, then it's safe to say you're looking for a top-shelf gift. If that's the case, I can promise you won't regret purchasing any of Buffy's products.
So whether it's because you want to treat your loved ones to softer, more breathable sheets, because you want to gift more sustainable products—or simply because you want to save money stocking up on presents for the whole family—there has never been a better time to pick up a bed set from Buffy.
Treat your loved ones to the gift of blissful sleep, and save big while doing it. Head to Buffy's website now to see what 500,000+ people have been raving about—and take advantage of the sale while you still can.